Submitted by Deborah Martin on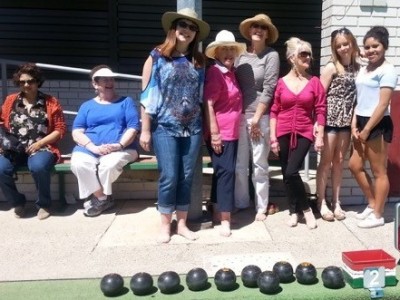 A beautiful sunny Sunday was spent on the bowling greens at the Hill Club in Baulkam Hills. Lots of the friends and family of the Circular Keys Chorus joined in the fun. By the time we had finished, we appreciated how hard bowling is and the skill required. In comparison singing and choreography seem easy!
Ted, one of the veterans of the club coordinated some extra fun games. Once the word got around that prizes were involved the competitive spirit came out. Bowls were flying in all direction in an attempt to get close to the Jack.
Thank you to the fundraising team lead by Liz van Miltenburg for organising this great event.