Submitted by Deborah Martin on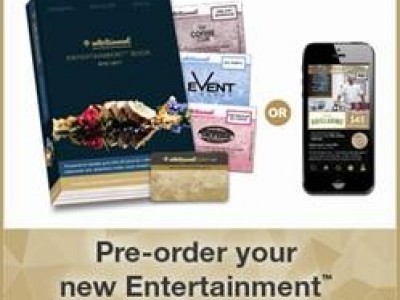 We're very excited to be fundraising with Entertainment™ this year. Order your NEW 2016 | 2017 Entertainment™ Books and Entertainment™ Digital Memberships from us today, and 20% of the proceeds contribute towards our fundraising!
Order your new Entertainment™ Book or Entertainment™ Digital Membership before 5 April 2016 and you will receive over $130 worth of additional offers that you can use right away.
Entertainment™ Memberships are packed with thousands of up to 50% OFF and 2-for-1 offers for the best local restaurants, café, attractions, hotel accommodation, travel, and much more!
Click on this link to order your Entertainment book online now:  https://www.entertainmentbook.com.au/orderbooks/21684e7